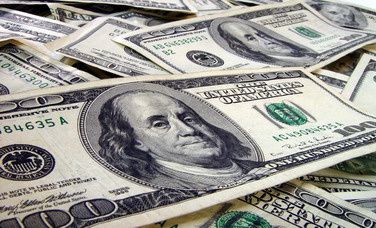 While this isn't exactly energy news, it is closely tied to U.S. (and Chinese) energy policy and could have widespread ramifications:

The Washington Post reports this week that China, who's central bank currently holds around a half a trillion dollars invested in US Treasury bills and other dollar-based assets, is resolved to shift some of its foreign exchange reserves - now in excess of $800 billion - away from the U.S. dollar and into other world currencies in a move likely to push down the value of the greenback, according to a high-level state economist who advises the nation's economic policymakers interviewed by the Post.

The Post article goes on to say:

As China's manufacturing industries flood the world with cheap goods, the Chinese central bank has invested roughly three-fourths of its growing foreign currency reserves in U.S. Treasury bills and other dollar-denominated assets. The new policy reflects China's fears that too much of its savings is tied up in the dollar, a currency widely expected to drop in value as the U.S. trade and fiscal deficits climb.

China now boasts the world's second-largest cache of foreign exchange -- behind only Japan -- and is on pace to see its reserves climb past $1 trillion later this year. Even a slight diminishing of the dollar as a percentage of those holdings could exert significant pressure on the U.S. currency, many economists assert.

In recent years, the value of the dollar has been buoyed by major purchases of U.S. Treasury bills by Japan, China and oil-exporting countries -- a flow of capital that has kept interests rates relatively low in the United States and allowed Americans to keep spending even as debts mount. Some economists have long warned that if foreigners lose their appetite for American debt, the dollar would fall, interest rates would rise and the housing boom could burst, sending real estate prices lower.

The comments of the Chinese senior economist, made on the condition of anonymity because the government disciplines those who speak to the press without express authorization, confirmed an analysis in Monday's Shanghai Securities News stating that China is inclined to shift some its savings into other currencies such as the euro and the yen, or into major purchases of commodities such as oil for a long-discussed strategic energy reserve.

In a report circulated this week, Stephen Green, senior economist with the bank Standard Chartered PLC in Shanghai, identified several signals that China is intent on limiting its exposure to the dollar -- not least, a recent pledge from the State Administration of Foreign Exchange to "actively explore more efficient use of our foreign exchange reserves."

"We believe this adds to the downside pressure the USD [U.S. dollar] is currently facing," Green wrote. "It is the first official expression from SAFE that they are looking at switching away" from the dollar.

The comments on SAFE's Web site reinforced earlier public warnings from Yu Yongding, an economist on the monetary policy committee of China's central bank, that the country's reserves are now vulnerable to a drop in the value of the dollar.

"The general trend for the U.S. dollar is continuously weakening," Yu said, speaking to reporters at a conference in Beijing last month. "Countries with huge foreign-exchange reserves will have their assets shrunken."

This news could be the first step in the beginning of a major collapse for the dollar often warned of by economists. America's current level of debt spending cannot continue indefinitely and is dependent upon other nations' willingness to float our debts. Such a scenario also leaves the United States' currency highly subject to the decisions of foreign governments.

If a major debt-holding nation percieves the dollar to be weakening, they may call in their marker and begin to shift their assets away from dollar-based assets. This would further depress the value of the dollar and give cause for more countries to drop their greenbacks as well in order to cut their losses. A world-wide panic could result with countries rushing to dump their dollars and the once stable value of U.S. currency collapsing. It could be Black Tuesday all over again but this time on a worldwide scale, the beginning of the end for the United States' economic dominance.

That's the doomsday scenario of course. However, the Post goes on to caution:

Not all economists anticipate negative repercussions for the U.S. economy. Were China and Japan to engineer a significant fall in the dollar, those nations also would suffer the consequences -- sharply diminished exports as Americans lose spending power, plus a drop in the value of their dollar assets.

"It is thus extremely unlikely that China would do anything to harm its own balance sheet," wrote Stephen Jen, an economist with Morgan Stanley, in a research note distributed Monday.

It seems that the United States has borrowed money from so many countries that is has gauranteed itself a bit of safety ... or at least lets hope so.

I hope that China's move away from the dollar will at least serve as a warning for our nation's economic leaders that we cannot continue to increase the national debt and trade defecit indefinitely and that sooner or later, other countries are going to cash their chips and leave us in the lurch ... that is, unless we start to do something about it. A proactive policy to reign in our trade deficit and national debt would seem to be the wisest move to guarantee a stable U.S. economy.

And here's where the energy policy comes in (I told you this had to do with energy somehow): a large portion of our trade deficit is the result of the billions of dollars we spend each year to import oil from overseas to plug the gap between our rising thirst for oil and our decreasing national production. The Bush energy plan calls for the construction of hundreds of new natural gas-fired power plants (in addition to the coal and nuclear plants slated for construction) whose fuel will have to come from a massive increase in liquified natural gas imports, further adding to the trade deficit (incidentally, the bulk of world gas reserves lie beneath Iran, Qatar and Russia, not exactly the most stable nations in the world).

Such an energy policy heavily dependent on foreign sources of oil and natural gas leaves us prone to relying on military actions to defend our energy interests overseas as well. Estimates of military expenditures to defend U.S. oil interests in the Middle East range from $6 to $60 billion per year with a recent study by the National Defense Council Foundation putting the price tag at $49 billion per year for the defense of Middle Eastern Oil [see the Transportation Energy Data Book, pg 1-11]. This estimate does not include the costs of the latest Iraq War and occupation.

Furthermore, our dependence on foreign oil leaves our country's economy at the mercy of foreign oil-producing nations. A study by the Oak Ridge National Labs reports that the oil market upheavals caused by the OPEC cartel over the past three decades have cost the United States in the vicinity of $7 trillion (adjusted to 1998 dollars) in total economic costs! That happens to be roughly equal to the sum total of payments to the national debt over that time period.

A sensible energy policy that set this nation on its path towards energy independence and sustainability would thus go a long way towards bringing down the trade deficit and national debt, ensuring the stability of our economy as well as our energy supply.

It's time for our leaders in Washington to set this country in the right direction in terms of energy policy. I'd suggest reading this for starters...

[A hat tip to Past Peak for bringing this alarming news to my attention]