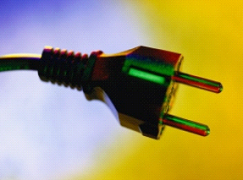 A new study by global market research company Synovate shows that 49% of consumers - once the concept of a plug-in hybrid was explained to them - said they would consider purchasing one, roughly the same level of consideration as standard hybrid technology, according to a Green Car Congress (GCC) post.

The study, conducted among 1,240 buyers and those intending to buy new light duty cars and trucks, found that while awareness of hybrids is now very high among US consumers, consideration of a conventional hybrid vehicle has flattened at just under 50%.

Tim Englehart, Manager of Alternative Fuels Studies at Synovate Motoresearch had this to say:
Plugging the vehicle in at home means fewer trips to the gas station and lower operating costs. The unknown with this technology is the additional purchase cost. However, there is a considerable group of consumers who are willing to pay to get these unique benefits. It would also be an excellent way to transfer some of the country's dependence on oil to the national resources we use to power the electric power grid. We believe it's something to watch.
The study also found that while 37% of US consumers would consider purchasing a Flex Fuel vehicle that runs on E85, more than one-third of those same consumers lose interest when they learn that there is a reduction in fuel economy.
Consideration for diesels ran at roughly half the consideration of hybrids.

Our data give us strong reason to believe that if manufacturers can meet the emissions requirements of the new diesel legislation, some are going to surprise the market with the products they introduce and the buyers to whom those vehicles appeal, said Scott Miller, CEO of Synovate Motoresearch.

The information came from Synovate's latest semi-annual survey of consumer attitudes toward advanced propulsion and alternative fuel vehicles.

There's another summary of the study here, which focuses on the still relatively low awareness of several alternative vehicle/fuel options (most notably, direct-injection diesel).

Well, this is good to see. I hope Toyota and others are paying attention to this.

As regular readers of Watthead know, I have great confidence in the ability of plug-in hybrids to contribute dramatically to a reduction in our petroleum dependence and our overall greenhouse gas emissions. Plug-ins offer:


excellent energy efficiency, relative to traditional internal combustion engines,


help diversify the fuels used for transportation (i.e., anything that can be turned into electricity can now fuel our transport fleet),


allows us to utilize domestically available energy sources for transportation,


reduces emissions of GHGs and criteria pollutants,


helps pave the way for full electric vehicles by establishing economies of scale and driving innovation in high-energy capacity batteries,


etc. etc. etc.

And, we more or less have the technology for plug-ins available today (unlike some other oft-proposed alternatives).

If as many people are interested in buying plug-ins as are intersted in buying hybrids (and twice as many as are interested in buying diesels), it seems like there is a clear enough market out there to justify bringing at least a few plug-in hybrids to market. And several companies, most notably Toyota, but also Daimler-Chrysler, Honda and even Ford and GM, could probably bring plug-ins to market in just a couple of years. They could easily start by basing their first models on their already established hybrid models. The economies of scale and supply chains are already established for all of the electrical components shared between plug-ins and regular (grid-independent) hybrids, so the only hurdle is to establish supply chains for high-energy batteries suitable for plug-ins.

Consumers want them, governments and fleet operators want them, ... I want them ... why aren't any of the big auto manufacturers offering one yet? Get on with it already!