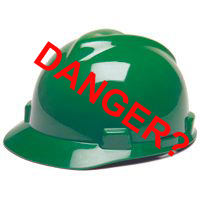 Barack Obama's final appointments in December indicate a strong commitment to action on climate change. Steven Chu as Energy Secretary, Carol Browner as Energy & Climate Czar, John Holdren as Assistant for Science and Technology -- just to name a few recent selections -- are all proponents of vigorous action to cut U.S. global warming pollution and take leadership on a new international climate treaty. And Hilda Solis, Obama's new Labor Secretary, is a champion of "green jobs."

All is well on the climate front, it seems. Except that it's not.

Despite Obama's energy and environment cabinet appointments, cap and trade legislation still faces a very uphill battle, and in today's economic situation, climate advocates are still left to worry: is Obama really prepared to expend his political capital championing a policy that will increase U.S. energy prices in the midst of a recession?

It doesn't seem likely. And simply replacing sustained climate legislation with a short-term "green stimulus" program to create green jobs and perform energy efficiency retrofits is a dangerous possibility. Find out why by reading my recent column, written with my colleague Teryn Norris, at Huffington Post.

Full story is at Huffington Post here.